Summary Slide
We show you how to build a stunning pitch deck for your business.
THE SLIDE DISCUSSED
Why you should have a summary slide in your pitch deck
If you decide to include one in your pitch deck, think of a summary slide as a larger version of your business card. You should only include information that is necessary because this slide might be the only one an investor sees. The best summary slides include a summary of the four main points from your pitch deck.
This is a good place to use your elevator pitch: Your company – What problem are you trying to solve?





Team – You should demonstrate to the investor why your team is equipped with the necessary skills to complete the mission. Always remember: "Vision without execution is just hallucination!"





Traction – You should think about using your summary slide to highlight your accomplishments to date. Making a good first impression will benefit you regardless of your clients, metrics, or earnings.





The Ask – As you already heard, the goal of your pitch deck is to get someone to act. Because of this, you ought to mention how much cash you require.
INSTRUCTIONS
How you can build a killer summary slide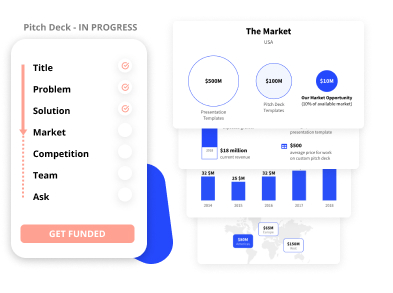 The slide's content
Your response to the issue you identified
Visualisations, graphics, prototypes, and demonstrations of the solution
Queries addressed by your slide
Does it address the issue at hand?
Does the customer want the solution so badly that they will stop at nothing to get it?
After utilizing the solution, how will the client feel?
Are you amazed by the solution?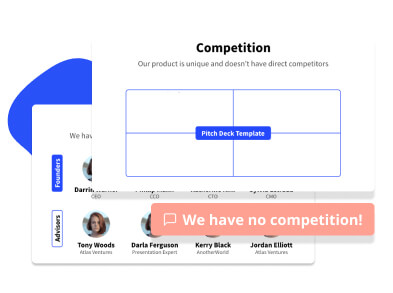 Typical Slide Errors
Including an unsuccessful live demonstration or video (always get the backup)
Make use of bullets
Drawing attention to your proposed solution rather than providing any indication of how things stand now
Slide design
Choose a font style that is easy to read.
Ensure that you use high-resolution images.
Maintain a simple design.